FOCUSED ON QUALITY
AND INNOVATION
GABARRÓ is certified with TUV ISO: 9001 TUV Rheinland CERTIFIED WITH TUV ISO: 9001 TÜV Rheinland and energy saving and sustainability ISO: 50001. Our entire production chain uses high quality European wire rod.

GABARRÓ permanently invests in Research and Development, training programs and sustainability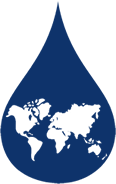 ISO 50.001 energy saving program

Reduction of gas consumption by maximizing annealing cycles through efficient heat distribution.
Use of combustion gases.
Electronic control of electric motors.
Water saving program

Wastewater reuse

.
Waste management and recycling program
Recycling of lubricants and water.
Scrap metal recycling.
Recycling of scales.